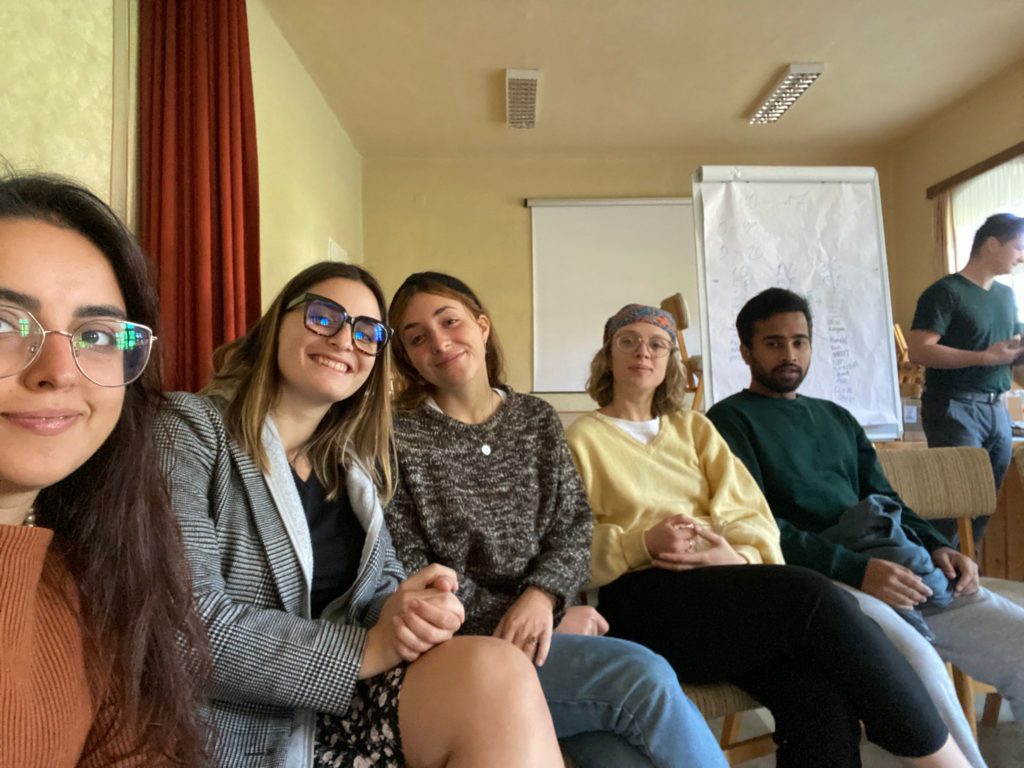 Október 10-17. között került megrendezésre a Melting Games ifjúsági cserénk, melyről Saira írt Olaszországból egy élménybeszámolót.  
"We are in Liptod, in a small village of just under a hundred inhabitants, far from the chaos of the cities and the smell of concrete. Immersed in nature, surrounded by Hungarian forests and enveloped in the cold autumn air characteristic of this place. Together with our Italian group, other countries from all over Europe took part in this 'Melting Games' project; Croatia, Latvia, Lithuania, Czech Republic, Portugal, Estonia, Slovenia and of course Hungary. The experience of living side by side for seven days with other nationalities, each with their own, different personal history, fascinated me and gladdened my heart. 
Melting games aimed to unite different cultures in creating something unique and creative by going beyond language barriers, breaking down prejudices and clichés that are part of our society.
Over the course of the week, we tackled issues concerning communication and mutual trust, and discussed in groups the various elements that make up the Youth pass, the certification that attests to the skills acquired throughout the course of the exchange. This was followed by an afternoon dedicated to Erasmus plus, where there was a general gathering to inform and disseminate the various different opportunities that make up Erasmus plus. Our days were punctuated by activities centred on the game, on our expectations and fears, on what we want to learn by getting together and discussing it with our national group. There was no lack of reflection groups on the individual and personal meaning of the game, on how through it, we learn to grow, to develop. What it represented for us in our childhood and what we think play might represent for us as adults. Through the games we got to know and experience people different from our culture. One answer from a young girl particularly struck me; "Games, or anyway, play, is that moment when we are adults, it brings our inner child back to life".
At first I underestimated the power of this phrase, but now that I think about it I find it so true and pure. No inner child should feel that way or be reborn on these occasions, we should feel free and unjudged to take care of this part of us that we abandon once we are adults. Let us take care of it, please.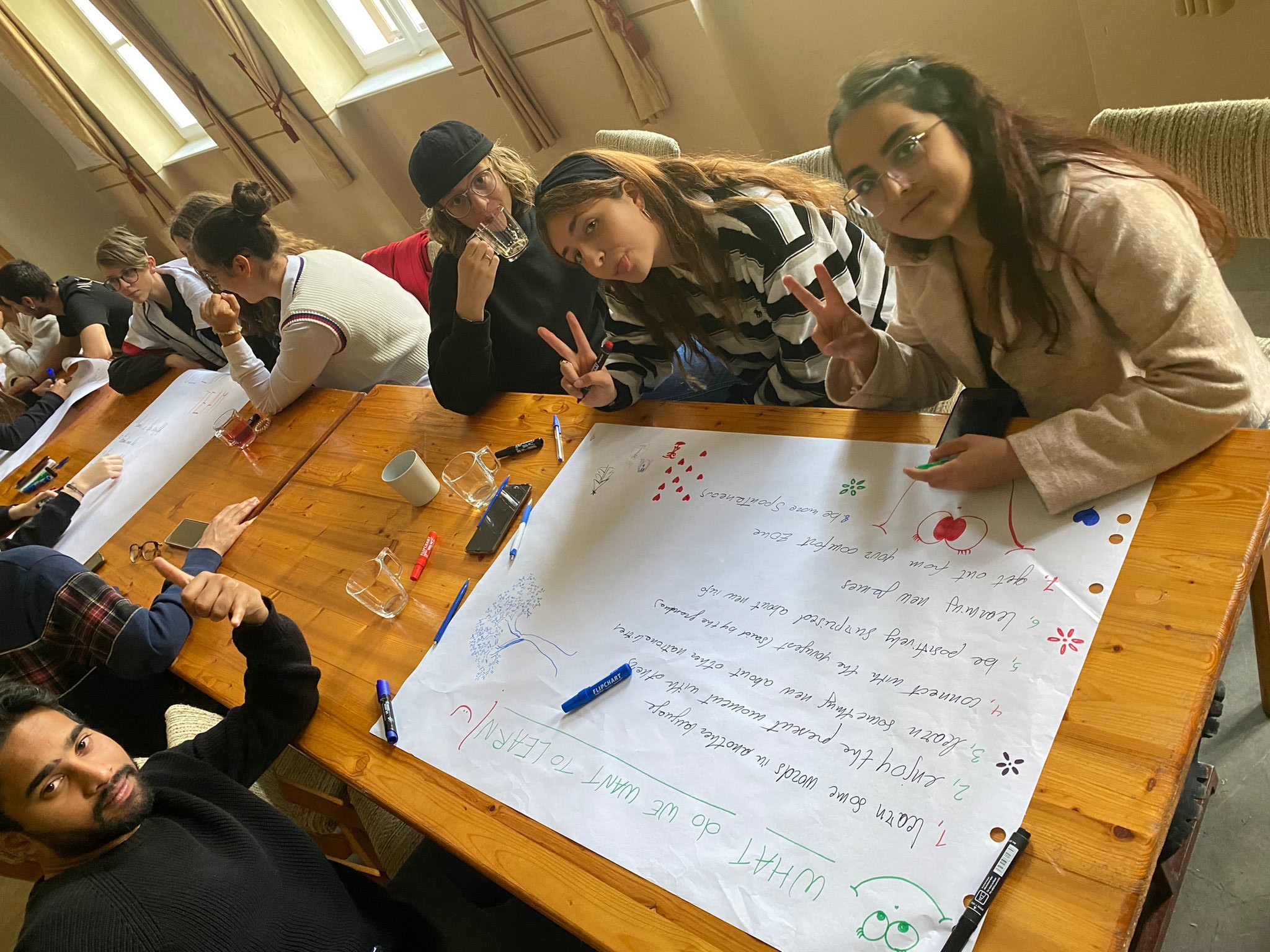 There was the opportunity to do activities even without our core group, thus mixing, becoming a colourful group.
Each evening we had the opportunity to learn something from each different nation that enriched us and took us to faraway and wonderful places. The creation of these games served not only the moral purpose I wrote about earlier, but in the practical act, to cooperate and help set up educational games for the Pècsvàrad festival. We were divided into three groups into which we were free to divide ourselves individually; Dissemination group, sponsoring the festival and our project. Creation group and choice of games to play. Creative group dedicated to designing T-shirts with the aim of creating a symbol to represent and accoumune us.
Personally, it was a wonderful opportunity for me, to go beyond my prejudices towards the people I met there, it was an opportunity to confront even people smaller than me, I saw many sincere, beautiful, innocent, but above all true and strong eyes. I met wonderful people, this youth exchange went beyond the project for me, as Miklos' humanity and spontaneity made me feel at home.
On any occasion he was there together with his team to help and support us if we needed it. This youth exchange was an opportunity for personal growth for me as a leader and for the young people who were there for their first time on a youth exchange. For my group, it was an opportunity to get to know each other better and to immerse ourselves in the Hungarian culture, which to me, feels like home and family."
Saìra Cieri, Italy