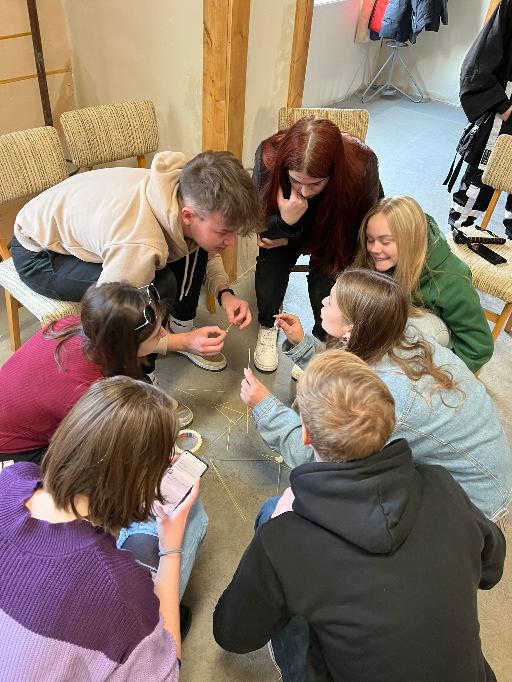 My name is Nika Kul, I am a 20 year old Erasmus+ lover from Croatia. In the period from 7th till 13th of March 2022 I've been a part od the youth exchange in Liptod, Hungary called iCitizen. Since this isn't my first youth exchange or an Erasmus+ experience I didn't have some huge expectations. Ofcourse, it's always rewarding and healing to be a part of something new, meet other cultures and people full of energy&love. But, iCitizen truly exceeded all my expeactations. But, let's start from the top!
Firstly, we had to reach to the location of the project which was, well, a very interesting – Liptod. Our trip was short and painless since we only had abot 60km to get there. Once we got to Liptod we received the warmest welcome and got ourselves comfy in our accomodations. Soon, all of the participants came and it was time to have a nice meeting eachother moment which is always this different kind of special. And pretty much that's how it all started. The following days consisted of many interesting workshops and bonding time where we had the opportunity to learn through interesting and different methods of studying. There were many art&craft projects, camera and filming situations as well as some drama for those who love acting and singing. The workshops were ofcourse based on the subject of our project which was the Internet. We learned how to be safe online as well as the difference between good and bad sides of the web. Also, we learned how to recognize those "bad" sides of the Internet to keep on being safe and mindful on the platform all humanity is exposed to on a daily basis. All this was done in an intercultural enviornment, where we also had the chance to work with differnet people, different habits and different laws. This is always the most valuable piece of Erasmus+. Also, we had beautiful intercultural nights as well as brakes where we could taste a little bit of each participating country. iCitizen, just like all other youth exchanges, was a very special mix of little people who brought their countries with them and shared them with all the rest.
It is always a pleasure to participate in something like this. I am forever thankful for all the people I've met, all the knowledge I've gained and to the facilitators for making it all come true. This is something that I am, something that I love and something I will forever carry with me. So, thanks to iCitizen I am forever carrying my new memories wherever I go.
Written by Nika Kul, 20, Croatia